My mother-in-law sent me this image recently, and I have to share it with you if you haven't already seen it. According to one blogger, this illustration by Melissa Balmain originally appeared in a 2003 issue of Parenting Magazine.
At this moment, Goodnight Moon, Elmo and the word "no" are my kid's entire world.
I also found this response, which is just as LOL worthy, by another mommy blogger at sippinglemonade.com.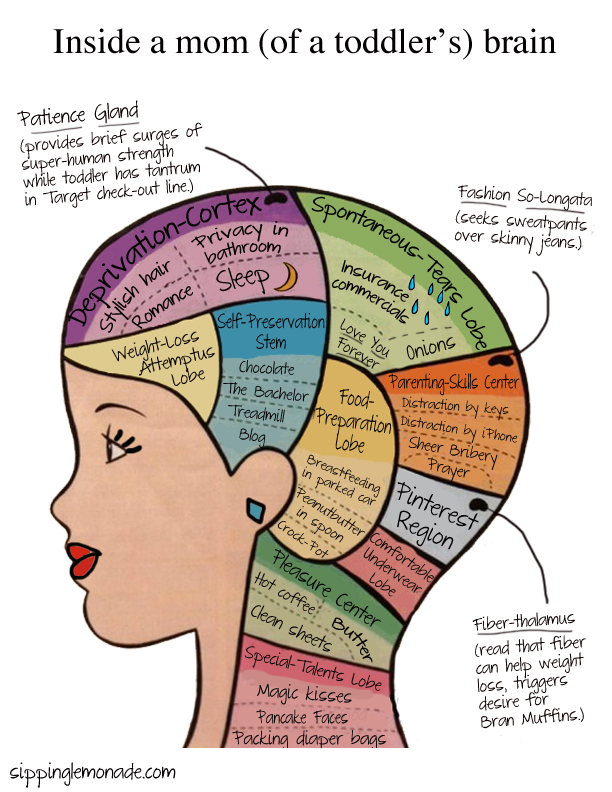 Do you relate to these as well as I do?
Comments